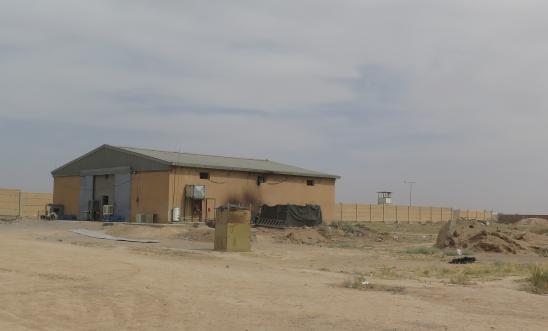 Amnesty International 2/5/16
More than 1,000 detainees, including some as young as 15, are being held without charge in horrendous conditions at makeshift holding centres in Anbar governorate, west of Baghdad, said Amnesty International today.
An Amnesty delegation led by the organisation's Secretary General Salil Shetty gained access on 30 April to a centre run by Anbar's counter-terrorism agency (Mukafahat al-Irhab) in Ameriyat al-Fallujah, where 683 male detainees are held without charge. The detainees are crammed into several rooms within a complex of disused warehouses being used as a detention and interrogation facility.
"It was a truly shocking sight - hundreds of human beings packed together like sardines in a tin and held in inhumane and degrading conditions for months on end.
"The detainees are squeezed into a space of less than one square metre each, sitting in a crouching position day and night, unable to stretch or lie down to sleep and are rarely allowed outside for fresh air."
read statement in full